about
HPGC provides the tools and expertise to deliver sustainable high performance cultures at board, executive and organisational level.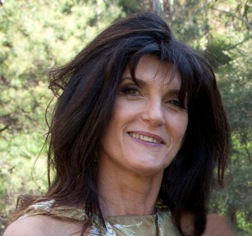 Based in Melbourne, Dr Hannah Piterman is the director of HPCG. Hannah's work focuses on the delivery of high performance cultures.
Dr Hannah Piterman is a consultant and advisor to senior management and boards in the areas of governance, leadership and diversity.
Hannah designs frameworks for good governance, conducts board evaluations, undertakes organisation reviews, advises on diversity and coaches executives across a wide range of industry sectors including health, education, media, finance, construction and professional services.
Her approachis informed by her experience in dealing with corporate concerns, her understanding of how cultures and subcultures operate, her knowledge of the business environment and her appreciation of the complexity of the human condition.
Hannah's consulting assignments and research undertakings have led to published reports and articles in the media, business publications and international peer reviewed journals. She is a regular presenter and facilitator on leadership at business forums in Australia and internationally.
Prior to becoming a consultant, Hannah held senior positions in industry, university and government sectors.
Hannah is an adjunct Associate Professor at Monash University. Hannah is a Member of the Committee of Economic Development of Australia (CEDA) Victorian/Tasmanian Advisory Council, Member of the Steering Committee for Women in Leadership (CEDA), Member of the Business Network Committee of the Jewish Museum of Australia (JMA), and Chair of the Advisory Board of Project Deborah. She is a past Member of the Advisory board of the Anti-Defamation Commission.
Specialities
Executive coaching
Governance
Board evaluation
Organisation review
Leadership development
Women in leadership
Diversity
Speaker
Qualifications
PhD (Organisational Dynamics)
M.Ec., B.Ec (honours)
Graduate Australian Institute of Company Directors
Certificate of Counselling and Psychotherapy
Accredited Myer Briggs assessor